With concerts and events stopped around the world many performers have turned to streaming online.
Some of the concerts are free, while others are being used by performers to help raise money to keep the lights on.
The guys over at Gigs Guide are keeping track of who is playing and when.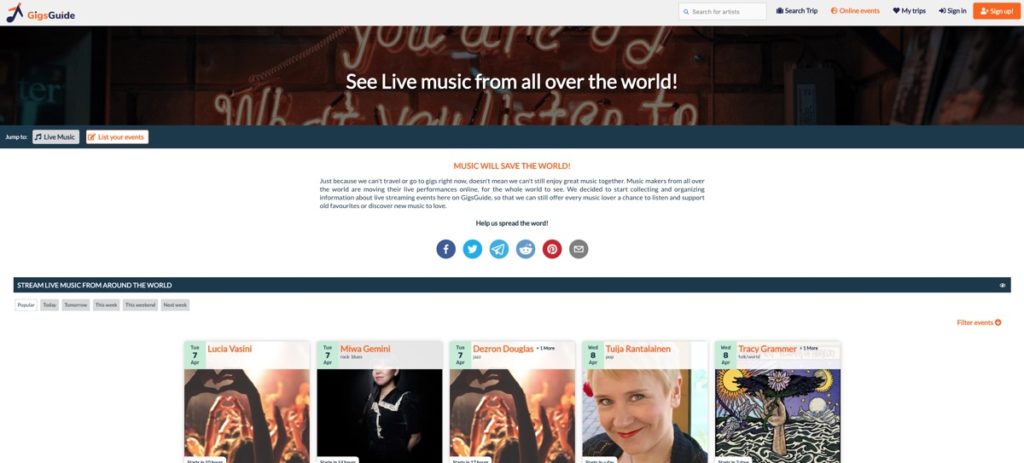 If you're a performer you can submit your concert performance details and they'll list it for free. It sounds like some artists are charging for their shows, while others are doing them to support a cause. Either way they provide a good explanation of how to get listed and promote the event.
Just because we can't physically attend concerts at the moment doesn't mean that the music has to stop!