The latest batch of restrictions announced by the Irish government last week mean that most concerts and performances that had been scheduled between now and the end of January have been cancelled or postponed. However some groups are proceeding with virtual events including Kíla.
Kíla will be performing online on New Year's Eve.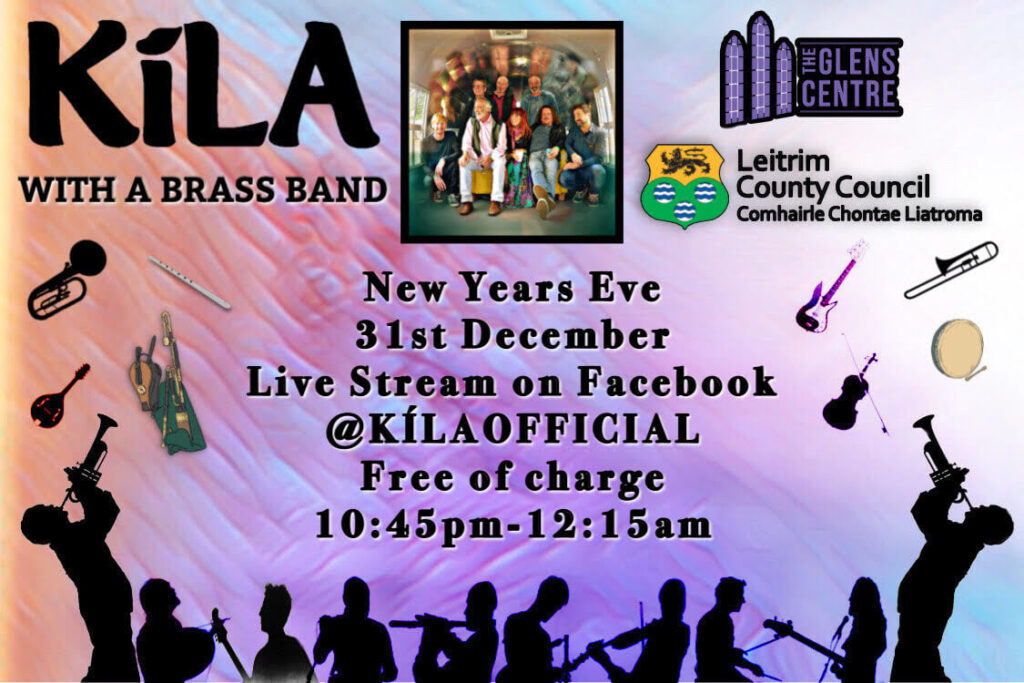 The concert will feature Kíla and, oddly enough, a brass band! They're toting it as being a defiant response to the restrictions.
The concert should kick off around 1045pm on December 31st and wrap-up shortly after midnight, so you can see in the new year with some great Irish music. The concert will be 100% free!
Full details on their Facebook page.