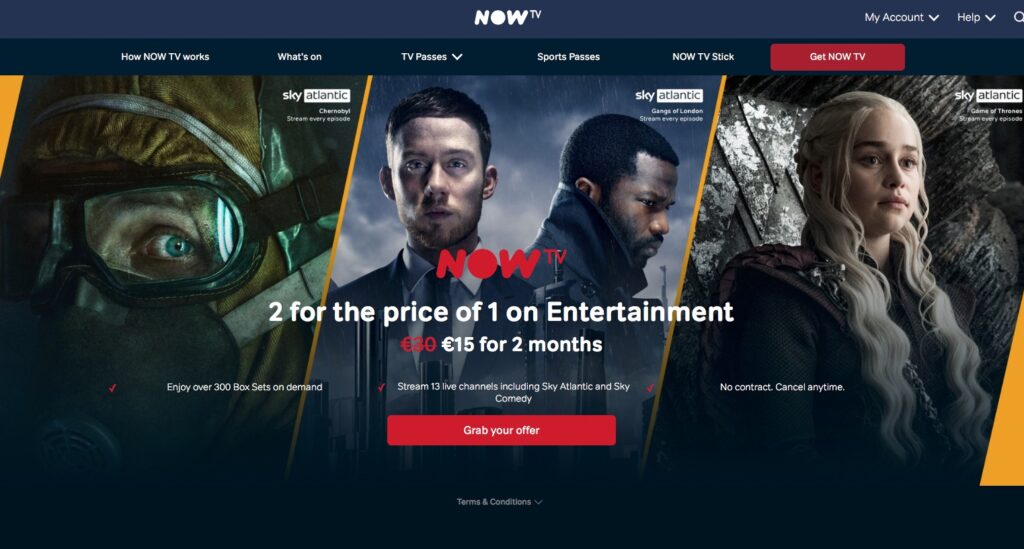 Over the last couple of months several companies have been offering vouchers for Now TV.
The vouchers are for their "Entertainment" passes, which is similar to Sky's Entertainment package (more or less). It does NOT give you access to films or sports content (not that there's a whole lot of that at the moment anyway!)
If you use Just Eat you can get a free 30 day voucher for Now TV – just remember to cancel it before you get billed.
However Bord Gais Energy are offering users a 2 month voucher, which is obviously better.
Now here's where it gets kind of interesting.
The way that Now TV works is by selling you a "pass". The pass is a bit like a voucher and is based off a code. Why does this matter?
Well if you signup with Now TV via one of the offers, like I did, you can get your 30 days for free AND then you can signup for another offer with say Bord Gais and get another 60 days. So you end up with 90 days / 3 months of Now TV for free. Most signup offers only work once, but this one will let you combine coupons on the same account, which is a nice difference.
Not bad!