Rodrigo y Gabriela will be performing live via Facebook tomorrow evening.
The duo, who lived in Ireland for several years, have been performing via their Instagram account for the last couple of weeks, but now they'll be doing a full concert performance on Facebook.
The performance will be held on Wednesday 8th April at 6pm Irish time (7pm CEST / 1pm EDT / 10am PDT).
More details via their Facebook page.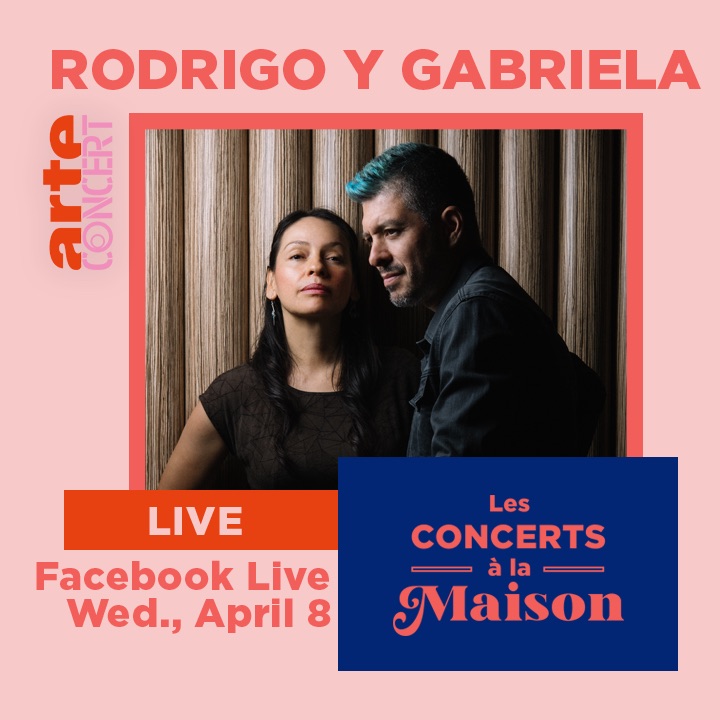 It's part of Arte's "Les concerts à la maison" (concerts at home) series which you can find out more about via their site or their Facebook page here.
In the meantime you can enjoy a short video of them playing in Dublin's Grafton Street back in June 2014: