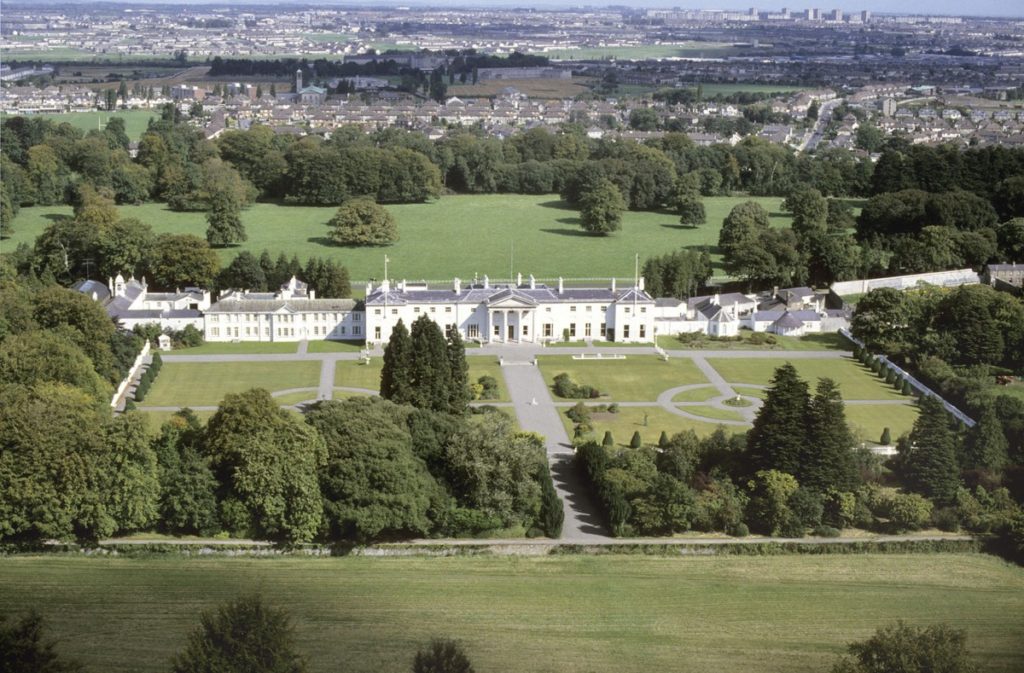 A lot of museums and other attractions are currently offering virtual tours and other experiences. While many of them are international sites what about ones closer to home? Ireland has a rich history and there are many fantastic historic sites dotted around the country.
Áras an Uachtaráin, which is set in the Phoenix Park in Dublin, has been the official residence of the President of Ireland since the 1930s.
The building was originally called the viceregal lodge and was completed in 1751. It has a total of 95 rooms.
And you can take a free virtual tour of the building online:
You can start your virtual tour here.
I don't think you get to see the president's dog during the tour however they do have a following on social media.
Or watch the video below for some more history of the house that we now know as Áras an Uachtaráin: